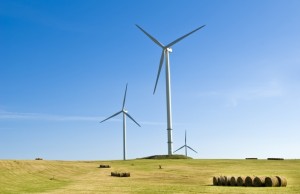 Renewable energy is clean energy.  It comes from natural resources such as wind, solar, and geothermal heat.  The long-term and short-term benefits for companies and small businesses alike, and even households are undeniably great.  And the Australian government strongly supports this kind of investment.
The Australian government has created programs and continuously developing policies encouraging businesses and households in taking this move towards clean and renewable energy.   This commitment of the Government is to reduce Australian's carbon footprint to the world.
The benefits of using renewable energy are significantly great.  Aside from the reduction of carbon footprint against the fight to global warming, the economic and financial benefits of energy efficiency are indisputably remarkable.  Just think about the savings it will incur from using sustainable energy plus the significant reduction of greenhouse gas emissions.  Also, by investing in this "clean" industry, you are helping in the creation of new "clean" goods and "green"-collar jobs for the future.
The biggest setback though for businesses and even households is the cost of acquiring such new technology.  And to address that, the Government has established programs like the Australian Carbon Trust which is a $100-million worth funding to support businesses to take energy efficient actions.  And for households, the Government also offers programs like rebates on renewable energy products such as heat pumping system and solar hot water system.
For more information, please visit:  http://www.climatechange.gov.au/
Image: dan / FreeDigitalPhotos.net
Related Posts
« The Traveling Salesman Exporting with Soaring Australian Dollar »