Teeth Plus Clinic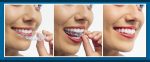 Teeth Plus Clinic is based in Annandale, New South Wales. Teeth plus Clinic is dedicated into improving the general aesthetic and function of your teeth so you can easily keep you smile for a lifetime. Dr. Faris Nobari is founder and principal dentists at Teeth Plus clinic.
SERVICES AND SPECIALITIES
We offers General Dentistry, Cosmetic Dentistry, Dental Implants, Root Canal Treatment, Invisalign, Orthodontics, Teeth Whitening, Dental Crowns/Bridges and other dental treatments.
Payment Options
We have easy payment option for our valued patients. We are accepting Cash, visa card, ftpos. Besides, we have attractive payment plan as well. Payment plans up to $70,000, Plans up to 84 months, over the phone transfer.

Service Includes:
Dental Implants, Regular Dental Checkup, General Dentistry, Dentures, Invisalign, Teeth Whitening, Porcelain Veneers, Cosmetic Dentistry, Restorative Dentistry, Dental Crowns & Bridges, Root Canal Therapy, Tooth Filling, Orthodontics and many.
Payment Options
NO GAP for Check Up
We accept all types of payment method
We offer promotional cost value for different dental treatment.