Recycled products manufacturer Visy Group is likely to go ahead with its groundbreaking $300 million project that will turn household garbage into energy despite the Federal Government's move to slash funding for clean energy projects.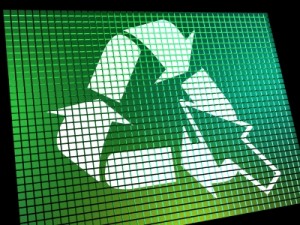 The Australian reports Visy chairman and chief executive Anthony Pratt saying the project, which is expected to generate 3000 jobs across the country, is still on the company's agenda irrespective of government funding.
"It would happen earlier with grants from the government and later without. That is all," Mr. Pratt said.
"We will continue to do what we were going to do anyway, which is use more and more adulterated waste in our existing clean energy plants. We have four of them around the world."
Waste-to-energy plants convert degraded paper fibers, a small percentage of plastic fragments and other materials that cannot be recycled into fuel, according to PlasticsNews.com. The fuel is used for Visy's eight mills that produce recycled, corrugated and kraft paper for the packaging and building industries.
Last year Visy commissioned a waste-to-energy plant at its manufacturing and recycling facility at Coolaroo, north of Melbourne. The plant reportedly reduces Visy's emissions by 70,000 tonnes a year and diverts 100,000 tonnes of waste that is supposedly headed for landfills.
Visy is hoping to get $100 million in government funding from the Australian Renewable Energy Agency or ARENA, for the new $200 million waste-to-energy plant. However, the Government's scrapping of the Climate Commission last week and its indication that it wants to close down Labor's $10 million Clean Energy Finance Corporation has created a bit of uncertainty in securing the financial support for Visy's new plant.
According to The Australian the government has pledged to retain ARENA, the independent statutory project established to provide support for renewable energy projects, but has not ruled cutting its funding.
The developments, however, do not seem detrimental to Visy's plans. Mr. Pratt reassures that the process to update the technology at their plants will continue.
"That is an ongoing process to update the technology of the plants so they can go from using fairly easy-to-use stuff like rejects from the mill to using hard-to-process stuff like wet garbage and food waste."
"We just focus on what we are doing. We think it is an exciting growth industry for Visy, for Australia and the world."