Biotech company Holista Colltech Limited (Holista) has announced today that it has signed an agreement with Switzerland-based food engineering firm Veripan for the latter to sell the patented Neosolite GI, a mix which can lower the glycemic index in baked products.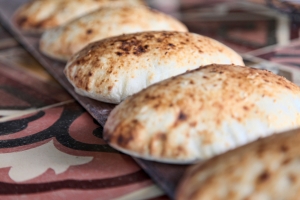 In a statement released via ASX Holista's CEO Dr. Rajen M. said he hopes the agreement will lead to the global adoption of their product.
"We are pleased to be teaming with a true global player in the bread making industry to commercialise our product," Dr. Rajen said.
"The agreement with Veripan is a strong endorsement of the conclusive research findings about the efficacy of Neosolite GI. With blood sugar emerging as a major cause of health problems amidst rising consumption of fast foods, especially breads, there is great urgency to make processed and fast foods healthier without significantly raising costs."
In January 2013 the University of Sydney was able to validate that white bread buns containing Neosolite GI recorded a reading of 50, which is possibly the lowest GI reading for white bun in the world.
GI provides a measure of how quickly blood sugar levels rise after eating a particular type of food. The index estimates how much each gram of available carbohydrate, which is total carbohydrate minus fibre in a food, raises a person's blood glucose level following consumption of the food, relative to consumption of pure glucose. Glucose has a glycemic index of 100.
Veripan, a leading supplier in the European bread industry, will now cross sell Neosolite GI to bread manufacturers worldwide who use their product Panatura, a concentrated starter dough derived from the by-products of the milling industry.
"We have been watching the market and feel the time is now right for the mass acceptance of the glycemic index in food," said Veripan CEO Meiert Grootes.
"Indeed, we have been working now with Holista for the last two years and feel that finally we have the low GI mix that has no effect on the look, taste, mouth feel and aroma of bread."
According to the release, Dr. Rajen said Veripan has already kickstarted discussions with its partners in Asia, Australia and North America to sign similar selling arrangements.