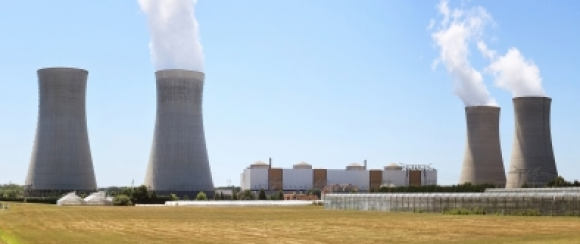 Have you been swamped by media reports on the carbon tax, each of them with figures, charts and jargon hard to understand, or irrelevant to you? Here is our concise version of what the tax entails:
What is it?
Carbon tax is an environmental tax levied on the carbon content of fuels. It is a form of carbon pricing.
On 10 July 2011, Julia Gillard announced a flat charge of $23 per tonne of emissions to be levied on top polluters. It is designed to encourage the use, investment and development of clean energy sources such as gas, wind and solar.
When does it start?
If the Labor government passes its legislation, the tax will come into effect from 1 July, 2012.
In 2015, the tax will be replaced by a full market-driven system – an Emissions Trading Scheme.
Who pays?
Only the nation's top 500 polluters.  Due to government decision to exclude fuel from the scheme, the number is halved from 1000 polluters.
Fuel suppliers and distributors emitting synthetic greenhouse gas, including air-conditioning and refrigeration industries, are exempted from the tax.
How will it affect you?

Average Motorists
Fuel used by motorists, small business vehicles and tradespeople will be exempted for good.
Frequent Interstate Travelers
Qantas and Virgin have announced that travelers will bear the full brunt of the tax. Qantas has revealed an increase of $3.50 per flight on average to its domestic airfares starting 2013 financial year. Virgin also follow up with an announcement of a $3 increment to its airfare. This means a $7 increase for a round trip.
Heavy On-Road Vehicles
Heavy on-road vehicles weighing over 4.5 tonnes will pay an effective carbon tax on fuel by being excluded from the reduction in excise it currently receives. But this will not kick in until 1 July, 2014, providing some relief to truckies and businesses.
Aviation Industry
An increase in excise on aviation fuel will add $930 million to aviation fuel bills over the first four years or the scheme.
Households and General Businesses
As a trickle-down effect of big polluters passing down their carbon cost, households will be hit by a cost increase of $9.90 a week, an equivalent of $515 per year.
Cost of living will increase as outlined below:
Electricity – $3.30 a week
Gas – $1.50 a week
Food bills – 0.80c a week
Where does the money go?
The government has promised that 90 per cent of households will receive compensation in some way via tax cuts or increases to family payment.
Starting 1 July, 2012, tax free threholds increased from $600 to $18,200.
Lower to middle income households earning below $80,000 will receive $300 to $600 in tax cuts.
Single pensioner will receive $338.
Family under Family Tax Benefit A will receive $110 per child.
Family under Family Tax Benefit B will receive $65 per child.
Student allowances, the dole and other benefits will increase by 1.7 per cent a year.
In addition, high-polluting industries, such as coal, will be allocated funds to help them move to cleaner energy practices.
Read more at http://bit.ly/qxh16n