The ever-changing business landscape requires business people to keep up with the pace as something new and exciting takes place every day. It is not enough to know just one aspect of business. Staying competitive means one has to understand the evolving needs of the customer, redesigning work to get better results, and imparting skills that would increase the productivity of employees, among others.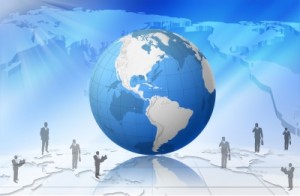 This is where the advantage of a conference comes in. The Amplify Festival – Business Strategy, Innovation & Leadership Conference brings like-minded people under one roof, allowing participants to generate a pool of ideas and learn from one another.
Amplify Festival has always strived to be ahead of the challenges that businessmen and entrepreneurs face today, allowing the conference to provide insight into the most important issues facing the industry today.
With insightful keynote talks from some of the most respected industry experts in the country, combined with information-rich workshops, participants would have the chance to step into a world of innovation and get 'out-of-the-box' ideas to approaching daily situations. The recently concluded Amplify Festival saw experts speaking on a wide range of topics that touch every aspect of businesses today.
A business conference like Amplify helps the company identify and adopt strategies to determine the customer pulse and deliver services, accordingly.
Meanwhile corporate executives have the advantage of assessing their talents and discovering ways of how their skills be developed.
New concepts such as radical adjacency, breakthrough technologies, innovative dynamism, cross-cultural competency, adaptive thinking and other aspects are also imparted and are supported by concrete industry examples.
The key takeaway of the Amplify Business Festival is the learning that participants received from the enlightening talks, combined with the different workshops. After the conference they can bring the points into their own businesses and implement them in their daily dealings in order to achieve the best results.
The learning is varied, with topics covered ranging from media literacy, crowd funding, brand evangelism, condensing data, modes of technological revolution, social innovation and robotic manufacturing.
But what makes the whole experience more special is the fact that individuals can also learn from each other, not just from experts, and there is a healthy sharing of information and plenty of interaction. In this way business people are effectively updated with what is happening in different parts of the globe in the right and apt proportion.