South Australian Premier Jay Weatherill said he would continue to press the Federal Government and Holden to reach a decision regarding the future of the car maker as workers at the Elizabeth plant continue to remain in a state of uncertainty.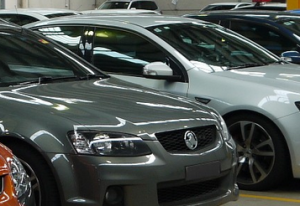 "There's a lot of workers out there and their families that are very keen to know what their future holds," Mr. Weatherill told reporters today.
"I will be pressing for the earliest resolution I possibly can to this matter."
The Premier's statement comes after several media outlets reported that Holden General Manager Mike Devereux told government negotiators that closing the company's Australian manufacturing operations would cost them $600 million.
According to a report on The Australian, sources have divulged that the figures were discussed at meetings in Adelaide last week. Holden did not dispute the figure yesterday but only said they will not comment on anything discussed in private meetings.
Compared to the 2008 Mitsubishi closure in South Australia wherein the company spent $300 million and sacrificed 1,200 jobs, Holden's $600 million estimate is far more significant. It is understood that most of the amount would go to the redundancy liabilities of the remaining 1,750 Holden factory workers, aside from the cost of decommissioning the plant and the decontamination work.
According to the AAP report published via Sydney Morning Herald, Mr. Weatherill also declined to comment on the confidential negotiations, but he remains convinced that the Productivity Commission review of the car industry which the Federal Government is planning would not give satisfactory reports.
"The productivity commission is likely to recommend we allocate resources to another sector and just allow an industry like this to pass into oblivion," he said.
"That's a very worrying suggestion that the future of this industry is put in their hands without some very clear guidelines."
A typical Productivity Commission report takes about six months to complete and Federal Industry Minister Ian Macfarlane was very clear that he will not proceed without the findings from that report, which has not even started yet. It is possible that it could take until March for a decision to be reached.
Meanwhile Mr. Weatherill called to mind that workers at Holden recently voted to revise their pay and reduce working conditions to save the struggling company on the basis that a decision would be reached quickly.
"They were told it was urgent. I think they expect politicians to get on with resolving this issue on their behalf," he said.