Toyota Australia has achieved a new manufacturing milestone as it celebrates its 50th anniversary in the country—the production and sale of its two-millionth locally built car for the domestic market.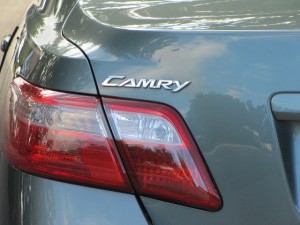 Toyota Australia's executive director sales and marketing Tony Cramb said the milestone underlined the company's contribution to the Australian economy, manufacturing sector, jobs and the future.
"This achievement is the latest demonstration that Toyota is building cars in Australia with the quality, technology, performance, fuel economy and value demanded by local and overseas buyers," Mr. Cramb said in a media release.
"We have been doing that for half a century – and our employees, suppliers and dealers are committed to continuing to make their vital contributions to Australia."
It took 29 years for Toyota Australia to sell the first one million locally built cars to Australian customers and the second million was sold just 21 years later.
Australia was the first country outside Japan to manufacture Toyota cars, according to the release, beginning with the Tiara in 1963.
Today the company produces its Camry, Camry Hybrid and Aurion sedans in its Altona factory in Victoria, as well as four-cylinder petrol and hybrid engines.
The Camry has been in production in Australia since 1987 and continues to be the country's best-selling mid-size car. Meanwhile Toyota remains to be the first and only vehicle manufacturer to build a hybrid car in Australia, with Camry Hybrid first being produced in 2009.
Late last year, the company also reached a milestone with total production of Toyota cars in Australia passing the three million mark, including 1.03 million for overseas customers and almost 1.98 million sold locally.
According to the VFACTS data released by the Federal Chamber of Automotive Industries for the month of September, Toyota was the top selling brand in the market with 17,492 vehicles sold. The Toyota Corolla and the Toyota Hilux were also the top selling cars for the month with 3,443 and 3,341 units sold respectively.