Northmore Gordon and Oakley Greenwood are hosting two seminars on improving profits through materials and energy assessment. Businesses will have the chance to access expert advice on how to be more competitive through reducing energy use and increasing materials efficiency.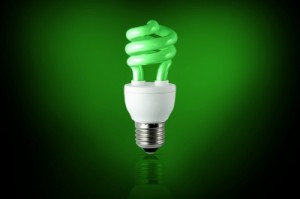 The interactive program included in Seminar 1 is intended for medium to large businesses with over 200 people and a large energy spend. The topics to be discussed include Energy market and policy update, Developing a corporate/site energy management system, Beyond energy audits: making projects happen, and Locking in savings: monitoring and verification.
Meanwhile the interactive program of Seminar 2 covers the following topics: Sustainability Victoria's SRSB funded assessments and capital grants, How to look for quick wins in energy and materials and Tools to assist. This program is intended for small to medium business with less than $50K energy spend, and less than 200 employees.
Energy managers, environment managers and SME business owners are invited to attend in order to learn more about Sustainability Victoria's SRSB funding which is available up to $15K for materials and energy assessments, and $50K for capital grants for companies with less than 200 employees.
Ed Smith from Oakley Greenwood, who has many years international experience with over 24 years spent specifically in energy and greenhouse gas management, will be speaking at the seminars. Ed has managed and delivered strategic energy and greenhouse gas transformation programs in over five continents for manufacturing, industrial, utilities and mining clients.
Also speaking at the seminars will be Craig Morgan from Northmore Gordon, who has 20 years experience with over 15 dedicated to optimizing energy use and reducing greenhouse gas emissions. Craig's work has included energy audits, billing reviews, peak demand reset, greenhouse gas and energy efficiency strategy development, cogeneration feasibility studies and energy management system development.
Seminars 1 and 2 will be held in Melbourne East on October 23, 2013 at the Hemisphere Conference Centre, 488 South Road, Moorabbin; Melbourne West on October 25, 2013 at the Sanctuary Lakes Golf Club, 70 Greg Norman Drive, Sanctuary Lakes; and in Geelong on November 11, 2013 at the Geelong Conference Centre, Adams court, Eastern Park, East Geelong.
As these events are catered for, registration is required and can be completed here:
Melbourne East Seminar – http://northmoregordon1.eventzilla.net
Melbourne West Seminar – http://northmoregordon.eventzilla.net
Geelong Seminar – http://northmoregordon2.eventzilla.net
For any inquiries and further information contact Craig Morgan on 0448 119 979 or via e-mail: [email protected]