Intertek, the worldwide leading quality solutions provider, has expanded its laboratory capabilities in Australia with the addition of a Scanning Electron Microscope with Energy Dispersive X-ray Analyser (SEM-EDXA) at its PROBE analytical laboratory.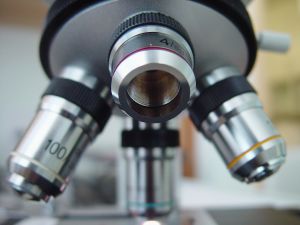 Marie Hendriks, General Manager for Intertek West Footscray Laboratory, said Intertek PROBE is ready to provide SEM-EDXA capabilities and services to their clients worldwide.
"The addition of SEM to the laboratory adds opportunity to problem solve, identify unknowns and assist our clients in manufacturing issues, and other applications," Ms. Hendriks said in a media release.
"Coupled with our other spectroscopy instruments, the lab offers a full reverse engineering service and compositional breakdown, providing important information to our clients."
With the new equipment Intertek will be able to service different sectors and analyse samples coming from industries including manufacturing, pharmaceuticals, chemicals, materials and more.
The SEM-EDXA would be able to provide important data for troubleshooting, R&D, forensic analysis, and quality control, according to Intertek. It will also give PROBE laboratory the capacity for particle size analysis and 3D imagining, with the ability to magnify images to sub-micron levels, or 200,000 times at high resolution.
PROBE laboratory's expertise comprehensive include analytical testing services for polymer manufacturers, converters, master batch and additives suppliers, and the end-users of polymers and plastics. The lab services Australia as well as clients from New Zealand, the Asia Pacific region and other international clients.
PROBE laboratory is also a licensed Therapeutic Goods Administration Laboratory (TGA). It provides pre-market assessment support in technical areas and post market monitoring to help ensure that products meet the standards agreed with the manufacturer.
Intertek has a vast network of more than 1,000 laboratories with over 36,000 employees in more than 100 countries, enabling it to support businesses' success in the global marketplace.