Victorian Premier Denis Napthine has met with executives of Toyota at its Japan headquarters a week after the car maker announced that it would axe 100 jobs from its Melbourne plant.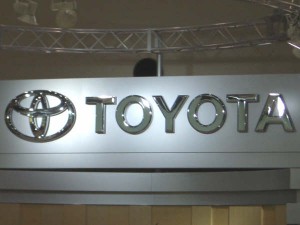 According to an AAP report published via Yahoo News, Mr. Napthine said he is heartened by talks with Toyota executives about its Melbourne manufacturing plant.
"I'm heartened by the discussions, I'm heartened by Toyota's understanding of their history in Melbourne and Victoria and their ongoing commitment," Dr. Napthine said.
The Premier hinted that there would be discussions with the Abbott government regarding Toyota's future in Australia as the car manufacturer asked for more government assistance to keep the plant viable.
"We'll look to work with them in a productive way, with the federal government, in terms of their future," he said.
In a related report on The Australian Dr. Napthine said he believes Toyota would continue to operate in Melbourne but there are obvious challenges to this.
"They expressed the view that there is a challenging world market and the high Australian dollar … is an issue that needs to be addressed," he said.
Vehicle volumes were also pointed out as an area of concern according to the report.
Toyota Australia has announced last week that up to 100 voluntary redundancies will take place in its Altona plant in response to the drop in export orders, rendering the current size of its manufacturing workforce unsustainable.
The nominated employees will finish work at the plant on November 29, 2013, Friday. Approximately 2,500 people currently work at the Altona manufacturing plant.
There will be no compulsory redundancies and the exact number of jobs that will be lost shall be based on the number of applications received and the skill-set of those employees, according to the company.