A new brand of milk has been launched by the South Australian Dairyfarmers' Association on Friday—a first for any Australian dairy industry association.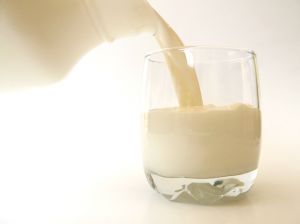 The new brand is called SADA Fresh and will be processed and packaged under a special licensing agreement with Parmalat at its Clarence Gardens facility, according to a report from Weekly Times Now.
SADA Fresh will be sold exclusively in Coles supermarkets throughout South Australia for the first 12 months and 40 cents from every two-litre container will go to a funding for projects that will benefit the state's dairy industry and farming communities.
SADA President David Basham says consumers will be able to show their support for the industry by purchasing the new brand.
"Our dairy farmers are often asked by people what they can do to support the industry which has been going through some pretty tough times because of low prices, poor seasons and rising production costs," said Mr. Basham.
"It will help to safeguard an industry that is vital to the state and make sure they have the choice in the future of buying quality, fresh local dairy produce."
Basham says the SADA approach could serve as a model that would encourage innovation in the dairy sector.
"SADA believes this approach could prove to be a model for other agricultural industries looking for ways to fund research and development, and that it will certainly encourage innovation and value adding in South Australia's dairy sector, leading to new products and new markets, both domestic and export," he said.
Meanwhile, Coles Chief Operating Officer John Durkan congratulated the dairy association and says they are delighted to sell SADA Fresh in its stores across South Australia.
"This is a landmark day in South Australia's dairy industry, which we hope will give dairy farmers here greater confidence in their future," Mr. Durkan said.
"By creating their own new dedicated brand, SADA has created new opportunities for South Australian milk and established a mechanism to raise funds for their industry through sales."
Basham hopes the new brand will secure one percent of the market in the long term.
"The total amount of drinking milk sold in a year in SA is 220 million litres and we would like to hope that in the longer term we can secure one per cent of the market, or 2.2 million litres."
Parmalat has guaranteed that the SADA Fresh brand will only contain South Australian milk sourced by the company.
SADA is also considering expanding the range into other dairy products which may be licensed to other manufacturers, according to the report.