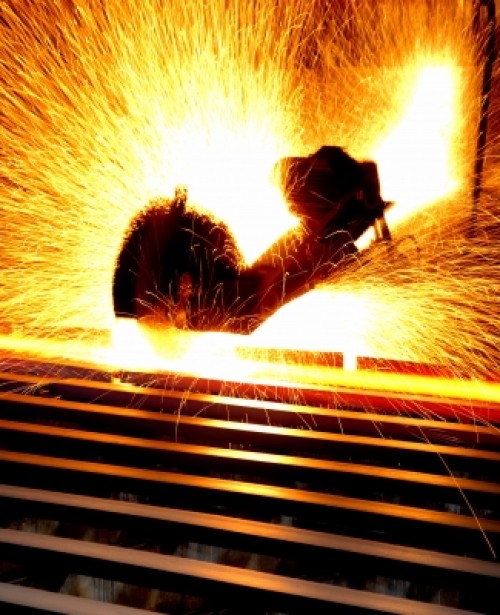 A new parliamentary group has formed to protect local manufacturing jobs as BlueScope Steel and OneSteel pursue job cuts in response to the increasingly difficult financial climate.
OneSteel yesterday announced it would axe at least 400 manufacturing jobs. This decision has encouraged a group of 20 MPs in their endeavor to increase Federal Government involvement and support for Australia's manufacturing industry.
The steel manufacturer reported a $185 million loss in the recent financial year. The organizations managing director Geoff Plummer attributed the operations review to an "unacceptable financial performance" in its steel sector.
The purging of 400 positions is likely to take place by the end of September and according to Plummer will reduce annual labour expenses by approximately $40 million.
Industry and Trade Minister Tom Koutsantonis said OneSteel made "a commercial decision which reflected the volatility of the market and the trouble the high Australian dollar was causing".
The closure of OneSteel's Whyalla blast furnace is also under consideration. Plummer acknowledged that the costs associated with this would be substantial and did not believe it made sense to shut down the whole plant unless "you were permanently exiting a lot of the business," he said.
The fragile financial market is also causing BlueScope to consider closing down one of its two Port Kembla blast furnaces.
The uncertainty of the economy has pushed BlueScope Steel to last week write $900 million off the value of its Australian business.
Plummer shares the MPs opinion that the government is ignorant to the burdens associated with the growing tax confronting the manufacturing sector.
The MP conglomerate intends to promote the merit of purchasing Australian products and provide research and development assistance to Australian manufacturing firms.
A breakfast forum will be held by the MPs next week with representatives from the steel industry and unions to be in attendance.
Image by Suat Eman, courtesy of http://www.freedigitalphotos.net/images/view_photog.php?photogid=151