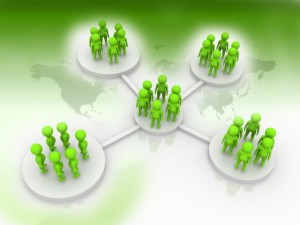 The effect of global warming is a pertinent issue experienced all over the world now.  Its alarming effects have raised awareness in various industries over the world to take a more proactive role to further reduce the factors contributing to this unprecedented event.  Hence, annual conferences and forums are held everywhere to address all environment issues and create solutions.
The EcoForum Conference and Exhibition 2011 which is held annually encourages its participants' full cooperation in providing real solutions, plus increasing their networks of business leads and facilitates a smooth discussion and sharing of knowledge on the issue at hand.
This conference will be held on March 9 to 11 this year at the Australian Technology Park in Sydney.  The forum will have five conference streams highlighting the following topics:  climate change imperatives, water cycle sustainability, waste and resource recovery, land and groundwater remediation, and communication and engagement.
Furthermore, Australian environment industry practitioners will also showcase their products and services during the event which can surely alleviate some of the present issues and eventually contribute in providing permanent solutions to global warming.
For further information:  http://www.ecoforum.net.au/2011/default.asp
Image: jscreationzs / FreeDigitalPhotos.net