Tomcar Australia's co-founder and chief executive David Brim does not approve of government bailouts to car manufacturers that are not innovative and says the country's future is in niche manufacturing.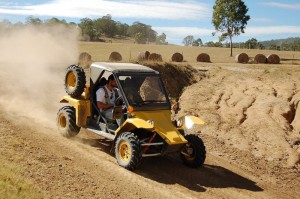 In a report on BRW, Brim said there are many ways in which the government can "improve and reinvigorate" the car industry.
"Australia's future is in niche manufacturing. It's not in mass production. Australia is never going to be able to compete with Thailand on general car manufacturing. Where we can compete is in high-quality production," he said.
Brim's pronouncement comes as his start-up company becomes the world's first equipment car manufacturer to accept the digital currency Bitcoins, through a partnership with Bitcoin payments provider CoinJar.
Customers can buy vehicles, parts and merchandise from Tomcar Australia's online store and simply select Bitcoin as a payment method. The transaction then goes through CoinJar's payment gateway. The company aims to eliminate the dealer network by selling their cars direct on their website.
Brim says they are a strong supporter of the Bitcoin economy as it allows overseas transactions with lower fees and exchange rate fluctuations.
"To be a truly innovative auto manufacturer, it needs to be about more than what you make. It needs to transfer through the entire company system, your supply chain, distribution, and now even payment systems such as Bitcoin," he said, quoted in a related article.
"Our manufacturing partner, MTM who do a lot of resourcing for us are also exploring using Bitcoin to pay suppliers in China and Mexico. For international trade, I think it's a wonderful idea."
Tomcar Australia manufactures the cars in Australia and in other countries. However, despite creating local jobs, the company is unable to secure government grants like Holden and Ford since it outsources manufacturing and is not seen as a direct capital expenditure.
The car maker can avail of R&D tax concessions but Brim said this assistance is very small compared to the millions of dollars of grants that big car manufacturers get. He also pointed out that there's a huge employment "knock-on effect" in the industry as the suppliers making the parts and widgets for the cars are in the hundreds.
"There's a massive eco-system and it's not just people working in factories," Brim said. "It's the hundreds and hundreds of people working with our suppliers."