93-year-old businessman Arthur Goddard is among the 12 Brisbane-based entrepreneurs that received high recognition at the fourth annual edition of Brisbane Innovation Scorecard event that recognizes innovative business practices, reports Brisbane Times.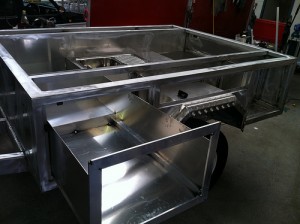 Mr. Goddard is the founder of Geebung-based caravan and camper trailer suspension company Vehicle Components and still oversees day-to-day operations at the company which he founded in 1977, although with less vigor than before.
"I don't start until 10 o'clock these days," he said.
"We are very reasonable, once you get to 90 in our company you can come in an hour later."
Pioneering electric vehicle and components company Tritium won the top award of the event, the Lord Mayor's Business Award for Innovation. Despite employing only 14 workers in its Brisbane office, the company has managed to create a viable exporting network with a worldwide reach.
The Scorecard surveyed 330 randomly-selected businesses in order to determine how they were competing in the global marketplace.
According to Lord Mayor Graham Quirk, the findings of the survey revealed that almost 40% of the surveyed businesses were developing unique strategies to increase their market share in order to be more competitive and add customer value.
"These businesses responded to tough economic conditions and focused on retaining and building market share by developing innovative strategies," Mr. Quirk said.
"Innovation helps position Brisbane as a globally-competitive city by increasing our ability to rival overseas products with those produced in our own backyard by local people."
Manufacturing businesses dominated this year's scorecard and Mr. Goddard said that it was essential that the Australian businesses remain a step ahead in order to ward off the stern international competition in today's global market.
"At a time when manufacturing companies are being hit hard by cheap Chinese imports we just have to keep staying ahead," he said.
The list of recognized businesses also includes: Manufacturers Emersteel Fabricators, Engineering Applications, GroundProbe, JAG Poly, MTD Products Australia and Teakle Composites.
Professional services company Oniqua, engineers OSD, accreditation service QIP Physiotherapy, information media and telecommunications provider Speedwell and Sunny Queen Eggs were among the others recognized.