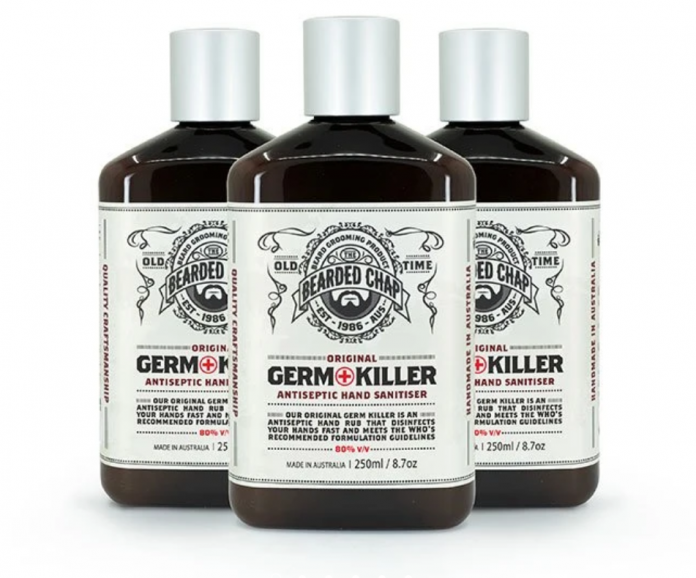 Enoggera-based grooming product manufacturers The Bearded Chap has joined the long list of Queensland manufacturers that are reinventing business practices to boost supplies of sanitiser needed for protection against COVID-19.
The Bearded Chap CEO Luke Swenson said the company's focus going forward will be directed towards getting much-needed supplies of sanitiser to the medical sector.
"My partner is a doctor and we have friends in the medical sector, so we know just how badly needed sanitiser is," Mr Swenson said.
"Frontline workers in the community are also at risk, so knowing we can help them as well makes my team and myself feel like we're helping win this COVID-19 battle."
Minister for Manufacturing Cameron Dick said The Bearded Chap's announcement, adding that the state government is currently working with around 20 businesses that are scaling up or changing production to make sanitiser.
"Many well-known companies have swapped over factory floors to boost the manufacturing of hand sanitiser in Queensland," Mr Dick said.
"The list includes Beenleigh Rum, Bundaberg Rum, and now Enoggera-based grooming product manufacturers The Bearded Chap.
"My department has secured 3000 litres of ethanol from Bundaberg Rum Distillery for The Bearded Chap, enabling it to produce up to 13,000 bottles of sanitiser.
"We continue to identify ethanol supplies for Queensland companies, including THC Pharma, Perfect Potion and Concept Labs, who have all heeded the call to ramp up production of sanitiser," the Minister concluded.
Image credit: https://www.thebeardedchap.com/