Brickworks Limited has informed its shareholders about the company's expectations in the coming year to July 31 2014 at the 79th annual general meeting held yesterday.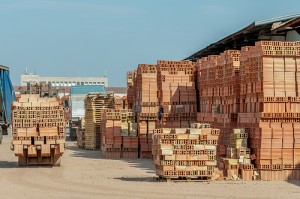 According to a media release issued by Brickworks, the company expects that its diversified model will deliver strong performances in the first half of the following year, which will be propelled by improved financial results from the Building Products Group and Property divisions.
"Brickworks' diversified portfolio that includes Building Products, Investments and Property has provided shareholders with outstanding returns over the long term," Brickworks Chairman Robert Milner said.
"Since Brickworks' initial investment in Washington H. Soul Pattinson in 1969 the company has delivered average shareholder returns of 12.9 per annum."
According to him, the success of the association with Washington H. Soul Pattinson over the past 44 years was a testament to the company's long term vision and foresight that is still obvious today.
"$1,000 invested in Brickworks in 1969 would be worth over $200,000 today."
First quarter trading numbers reveal improved profitability of Building Products compared to the previous corresponding period, mainly due to the increased contributions from Austral Bricks and Austral Masonry, but also as a consequence of improved plant efficiency and reduce in production costs, as well as a number of operational improvements.
Bristile Roofing and Austral Precast recorded steady earnings, despite facing series of problems such as decreased sales volume and downturn in industrial building activity.
Managing Director Mr. Lindsay Partridge was confident about the company's future prospects.
"We are beginning to see signs of a more broad based recovery in building activity. This is reflected by increasing orders in most regions and divisions."
According to him, the Building Products Group was focused on implementing internal business improvement strategies to boost margins, which would add further impetus to Building Product earnings in financial year 2014.
In addition, the company is expecting strong earnings from Land and Development in the current year, propelled by continued growth in the property Trust and another significant contribution from land sales.
Brickworks Ltd is an innovative and dynamic group of Australian-owned companies that operates in Australia and New Zealand. It specializes is manufacture and distribution of clay and concrete products, as well as property development and realization and investment. The company consists of three groups; Building Products, Land and Development and Investments.