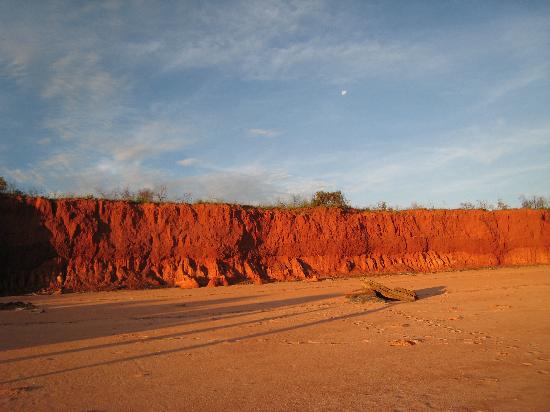 Elder Joe Brown, the man many consider the most senior indigenous lawman in the Kimberley showed support behind the decision of traditional owners north of Broome to back Woodside's contentious $30 million gas hub.
Taking part in last week's annual general meeting of the Kimberley Land Council at Fitzroy Crossing, 1800km northeast of Perth, Ngurrara man Joe Brown was one of hundreds of community members, youth leaders and indigenous elders who believe the environment and industry can co-exist.
His comments came as singer-songwriter Missy Higgins – a Broome property owner who backed Anne Poelina to win a seat on an anti-gas hub platform in the October 15 local government election. Higgins said the Kimberley was too precious to allow the gas hub to go ahead at James Price Point, 60km north of the remote tourist town.
Mr Brown said there were so many problems facing young Aboriginal men, especially with the police and criminal justice system, that something needed to be done.
"What's wrong with wanting to become proper Australian people?" he said. "Our young people might get a job and keep themselves our of trouble".
Source: The Australian
Image source: http://media-cdn.tripadvisor.com/media/photo-s/01/0e/66/32/colours-of-the-kimberley.jpg