A world class research centre dedicated to new social interactive technologies was opened at the University of Melbourne on Thursday.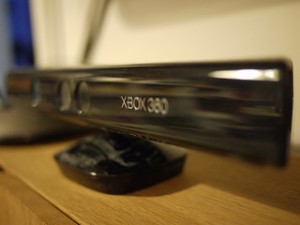 Microsoft and the University of Melbourne, in partnership with the State Government of Victoria, opened the $8 million Microsoft Centre for Social Natural User Interface Research, which is a first of its kind in the world.
According to the media release from the University, the centre will be a place for researchers to conduct ground-breaking research on the social uses and applications of new Natural User Interface (NUI) technologies. NUI technologies combine voice, gesture recognition, eye gaze, body-movements and touch features, and are found in smartphones, tablets and devices such as Microsoft's gaming console Xbox Kinect. Research to be undertaken in the centre will focus on these aspects on NUI technologies so that they are natural, intuitive and helpful in strengthening human relationships.
The Director of the Centre Professor Frank Vetere leads the Interaction Design Lab in the Department of Computing and Information Systems in the Melbourne School of Engineering. He said the new centre will undertake important work in terms of creating the next generation of computing experiences.
"Social NUIs, in particular, humanise technology, they are about making technology work for people rather than people working for technology," he said.
Microsoft said the University of Melbourne's status as a world class institution with a well established reputation in IT research makes it ideal to forge a partnership status for the centre. The Victorian Government is also known to be committed to innovation and high quality research in the State.
"This is a world class research centre, located at a world class university in a forward thinking State," said Tony Hey, Vice President, Microsoft Research.
"Microsoft is passionate about creating amazing devices and services that can help people reach their full potential and I am confident the Centre will open the flood gates to innovative social uses of NUI. The potential for social NUI will only be limited by our imagination."
Meanwhile Professor James McCluskey, Deputy Vice- Chancellor (Research) at the University of Melbourne said the University was proud to be a founding partner for the Centre, which will contribute to new discoveries in the field.
"This centre will foster Australian researchers to work closely with world leading software company Microsoft to collaborate on new and exciting technologies that will ultimately change our lives," he said.
Academics and PhD students will have the opportunity to collaborate with some of the leading social NUI researchers in the world. In addition to 28 dedicated positions, the centre will also welcome researchers from across the Asia Pacific and the rest of the world.