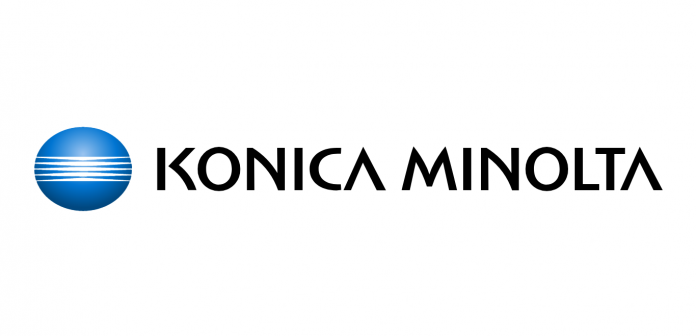 Media Release
Konica Minolta, a leading supplier of 3D printing equipment and services in Australia, has worked with the EGR Group in the rapid prototyping phase of the company's shift to personal protective equipment (PPE) for sectors including healthcare and retail in response to COVID-19.
EGR produces thousands of tonnes of plastic sheeting a year for the automotive industry in Australia and globally. However, with COVID-19 slowing the automotive industry, EGR saw an opportunity to use its resources to help with PPE while at the same time keeping its business financially viable for the employment of its 800 local staff.
EGR enlisted the help of long-term partner, Konica Minolta Australia, to assist with the rapid prototyping phase of the face shield design. Using the Markforged X7, Konica Minolta Australia was on hand to 3D print design iterations the same day or overnight, for the quick transition to mass manufacture. Capacity is now at 50,000 face shields per day in EGR's Brisbane manufacturing facility.
John Bartley, group general manager – advance engineering development, automotive division, EGR, said, "EGR is by nature an innovative company that can recognise new opportunities and the need to adapt to market conditions. For an Australian manufacturer, this speed and agility is critical to survival. We saw the opportunity to deploy EGR's resources to address a critical need for PPE while keeping our people employed and our factory open.
"The definition of the prototype produced by the Markforged X7 used by Konica Minolta as well as the ability to print with flexible material made it the right fit for this project. It produced a prototype that represented the end product, which assisted with the overall speed to market. Having Konica Minolta as an innovation partner was extremely important and the commitment the team showed in getting this off the ground was second to none."
Nathan Pallavicini?, 3D specialist, Konica Minolta, said, "Konica Minolta is proud to have helped EGR's rapid change of direction to deliver PPE to essential workers. The Markforged X7 was the right fit due to the machine's flexibility, rigidity, and structural integrity. Through 3D printing, Konica Minolta can assist businesses like EGR with rapid prototyping solutions as well as with 3D printing solutions that are capable of producing end-use parts to ensure their survival and success into the future."
John Bartley said, "Throughout this process EGR has seen the benefits that commercial-grade 3D printing can have on the business and we are definitely keen to continue down the PPE route into the future as well as explore other potential use cases. The lesson here is that Australian manufacturers need to be adaptable, diverse and able to produce materials quickly and easily with less resources. 3D printing definitely has a critical role to play here in reducing manufacturing costs and speeding up time-to-market."