GE has announced the eight winners of its 3D Printing Design Quest, which presented the contestants with the task of redesigning the loading brackets found on jet engines that use 3D printing technique. The aim of the quest was to come up with an innovative redesign of the brackets to reduce engine weight and fuel consumption.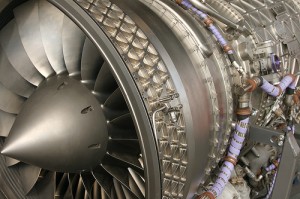 Marie Kumiawan of Indonesia was crowned winner of the Quest, receiving US$7,000 in prize money. The remaining share of the US$20,000 pool prize will be divided among the remaining seven finalists.
Nearly 700 applicants from 56 countries took part in the competition, among them Sydney-born Nic Adams, who won the fourth place in the quest with his design that reduces the weight of jet loading brackets by 80.4%. His innovative solution included elimination of sharp corner designs and the use of hollow structure to best distribute material and stress.
Mr. Adams said that the main reason to enter the Quest was the opportunity to work with GE and advance his designs through modern manufacturing techniques.
Working as an engineer in Drummoyne, Mr. Adams has had previous manufacturing experience and has worked on a pathology lab automation system in a Sydney hospital featuring robotic handling and analysis of hundreds of tubes per day.
"At GE, we know innovation can come from anywhere. This challenge tapped into the ingenuity of the GrabCAD community to unleash new solutions to tomorrow's challenges using additive manufacturing. By applying GE's scale and expertise to open innovation, we can continue to grow the ecosystem of designers, engineers, materials scientists, and other partners to redefine the industry and drive real results for our customers," said GE Executive Director of Global Innovation Steve Liguori.
The Design Quest was launched in June 2013, as a result of the collaboration between GE and digital strategy firm Undercurrent.
"Our Community really responded to this real-world engineering challenge from GE. There were an extraordinary number of submissions from around the world because engineers want the chance to design something that may make it into production and solve a real problem. GE's Jet Engine Bracket Design Challenge exceeded expectations and shows its commitment to seeking innovation through open engineering and collaboration. It's the way of the future, and we love that it's happening on our platform," said Hardi Meybaum, CEO of GrabCAD.