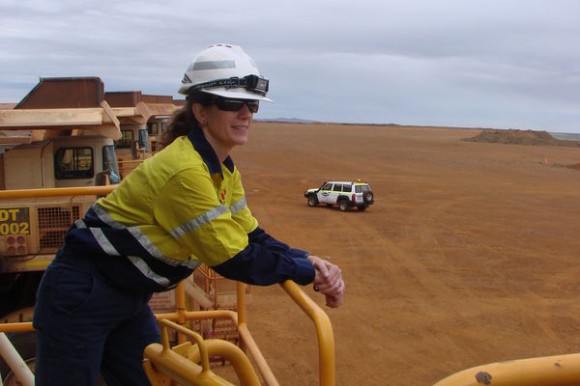 While most companies agree that women should be appointed on top roles based on merit, headhunters and chairman claim the problem is: There are no suitable women out there.
This is particularly challenging in the mining industry, where the work environment is "dangerous" and male-dominated, carried out in "remote" corners of the world, according to Narelle Crux, Rio Tinto's talent management global practice leader. It is very difficult for women to juggle demands of caring for children with a job requiring overseas travel.
Even though Rio Tinto has stopped short of imposing targets for the number of women it places on boards, it is focusing its efforts on managers – about 700 or so – below board level. The company has outlined several targets and reporting policies for developing women into senior roles, such as for women to represent 20 per cent of the senior management population by 2015, up from 15 per cent today.
Women should also represent 40 per cent of the 2015 graduate intake, up from Rio Tinto's current graduate intake of 31 per cent female.
Crux clarified the job of targets is not to put people who don't deserve to be there on boards, but to make the company sit up and take action to address the issue. "Targets are vital so the issue does not get lost," she says.
Juggling childcare with a demanding job can put some women off in the any industry.That's why Rio Tinto is prepared to fish outside of the traditional talent pools in the mining or corporate world.
"If we stay in our own sectors to recruit, the number of candidates we would have to choose from would not be sufficient, male of female. By attracting people from different backgrounds, skills and perspectives, we are able to bring more change and more innovation," Crux says.
Rio Tinto runs many senior development programmes for midlevel managerial women and works with organisations like Deloitte to equip high-potential female employees with board-ready financial skills.
Source: The Telegraph
Image Source: ABC Ruralhttp://www.abc.net.au/reslib/200910/r447515_2171973.jpg