The Plastics and Chemicals Industries Association (PACIA) has appointed Ms Samantha Read as its new CEO.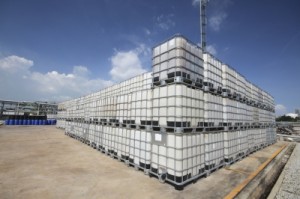 Ms Read was previously CEO of the Biofuels Association of Australia and assumes the new role at PACIA with an extensive experience in the Australian steel, automotive and biofuels industries, where she held positions as senior executive and Board member.
She is also a former Board member of the Federal Chamber of Automotive Industries, the automotive industry's peak body.
"We are delighted to have Samantha join the PACIA team and look forward to her leadership of the industry to build and promote a vibrant market sector," said PACIA Chairman Sam Bastounas in a media release.
According to PACIA, Ms Read is a passionate advocate of the Australian manufacturing industry, which provides skilled employment, technology and innovation that are essential to a diversified economy. She holds a Bachelor's Degree in Engineering (Hons.) and is a Graduate Member of the Australian Institute of Company Directors.
Ms Read's appointment will take effect on 13 January 2014, Monday.
"Please join me in welcoming Samantha to the PACIA team and I trust you will provide her with your full support as she transitions into this role," Mr Bastounas said.
The PACIA Board also recognised the hard work of their outgoing CEO Margaret Donnan.
We thank her for her leadership of the industry over the last six years and wish her every success in future", said Mr Bastounas.