Amcor Flexibles, one of the leading suppliers of films and flexible materials, has announced that it has developed a new front sheet in collaboration with their partner Solvay. 
The new front sheet film has been developed based on Solvay's Halar® ECTFE resin, and possesses excellent weatherability, dielectric and flame retardant characteristics, which makes it a perfect fit for Photovoltaic applications in Building Integrated Photovoltaic (BIPV) applications for residential buildings.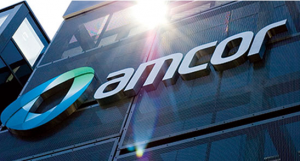 According to the news release issued by Amcor Flexibles, the new sheet film's strength and toughness, as well as its excellent abrasion resistant properties, make it suitable for use even in harsh desert areas. Moreover, it possesses great vapour barrier properties in a wide temperature range of -200°C to +165°C.
"Compared to conventional ECTFE films, the barrier is up to five times better," said Raymond van Faassen, Global Market Manager at Amcor Flexibles Europe & Americas.
"Thanks to the film's special, highly transparent, primer technology, it is also possible to increase the bond strength with other substrates, a task not easily done due to its fluoropolymer low surface tension characteristic."
Amcor's new ECTFE film has a LOI (Limiting Oxygen Index) of more than 51%, meaning that an oxygen concentration of at least 51% is required to support the combustion process. These features contribute to the film's outstanding fire resistant properties, setting the auto ignition temperature on the 655 °C mark.
Amcor Flexibles has so far developed two types of films; a standard ECTFE film and a UV blocking available in different thickness and width.
Amcor Flexibles Europe & America is a globally renowned supplier of films and flexibles materials, including highly engineered films solutions for the solar, energy, aerospace, automotive and electronic markets. The company operates 61 plants across 21 countries, and its award winning approach and dedication to customers has brought them a world-wide recognition in the business community.