Acting Premier and Minister for State Development Peter Ryan and Treasurer Michael O'Brien have announced 36 red tape reforms to increase productivity and reduce costs for Victorian businesses.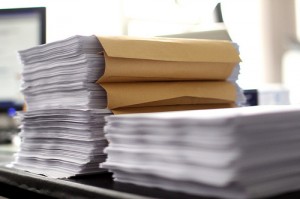 According to Mr Ryan, the string of measures will supplement the Coalition Government's efforts to make the State an even more attractive place to live in and do business and will prove to be beneficial to many sectors of Victoria's economy.
According to the media release, the manufacturing sector is one of the branches expected to flourish as a result of the red tape reforms.
For example, before the changes were introduced, the requirements around testing for geosynthetic and geotextile products were complex and unclear. The reform will clarify those requirements, specifically which international and manufacturer tests will be accepted as equivalent to Australian tests, reducing costs and delays for building projects.
Manufacture of fresh meat baits will also feel the positive impact of the impending changes. Prior to the introduction of the new regulations, the manufacture of fresh meat baits required manufacturing facilities to be at a fixed address. The two Victorian manufacturing sites are in Melbourne and Bairnsdale. This reform will facilitate mobile manufacture of 1080 baits in Victoria reducing transport and manufacture costs.
Red tape reforms will affect the mining industry as well. For example, current rehabilitation bond requirements for mining licence or extractive industry work authority holders are inflexible requiring 100% bonds upfront. This reform will allow for reduced rehabilitation bonds of up to 50% during the start-up phase of new mining and quarrying projects, when the risk of default is low and additional liability to the Government is minimal. It will also institute a cash bond system for individual bonds up to $10,000 as an alternative to bank guarantees in appropriate circumstances reducing costs and barriers to entry in the mining and extractives sectors.
Moreover, the mining information online reform will transition mining application and reporting systems to an online format including enabling online searches for existing licences and online application for new licences.
Mr Ryan said the reforms were accepted following an extensive consultation period by Red Tape Commissioner John Lloyd.
"Mr Lloyd met with 25 different associations as well as a significant number of individual businesses, before putting his reform proposals forward," Mr Ryan said.
According to Treasurer Michael O'Brien, the 22 reforms would be implemented in time to meet the Government's 25% red tape reduction target commitment of July 2014 with the other 15 to be introduced in the near future.
Read the rest of the red tape reforms here.