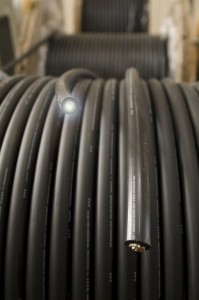 The National Manufacturing Week is an annual fully integrated manufacturing exhibition, held to showcase the latest innovative products and services coming from ten specialist zones, i.e., air technology, automation and robotics, health and safety, welding technology, electronics, IT, etc.
The 12th National Manufacturing Week or NMW 2011 is set on May 24 to 27 of this year at the Melbourne Convention and Exhibition Centre.
Manufacturers are encouraged to visit this four-day event and check out the latest products and services across all industry sectors especially since manufacturers are relentlessly in search of process improvements that can enhance their efficiency and increase their productivity.  It will be a treat for the eyes to see the array of innovative products that will be exhibited in that said event.
Manufacturers will also find this event an ideal avenue to conduct businesses with their targeted buyers in reaching their company sales and marketing goals.  They instinctively generate more sales leads by participating in this kind of exhibitions.  Also, this is the best way to launch a new product or services to their loyal customers or to penetrate to a new market.
For more information:  http://www.nationalmanufacturingweek.com.au/en/home/
Image: Pixomar / FreeDigitalPhotos.net