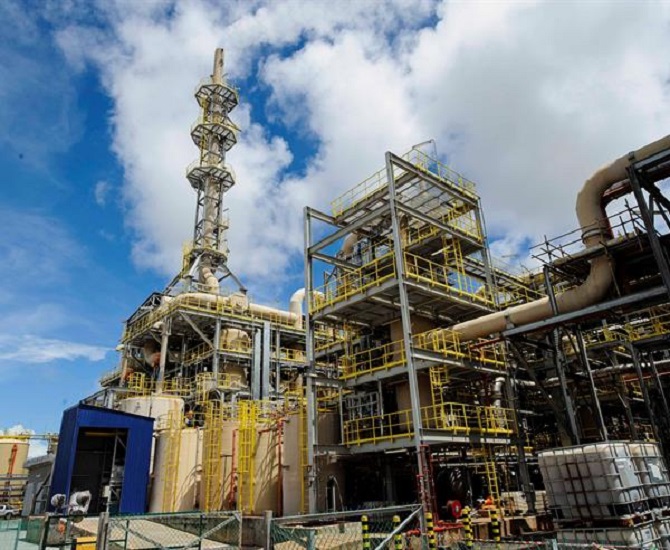 Lynas Corporation has signed a contract with the US Department of Defense that will see the critical minerals company help design a new heavy rare earth elements (HREE) separation plant to be built in Texas.
Resources Minister Keith Pitt congratulated Lynas on securing the 'historic contract'.
"This is a great result for Lynas and our critical minerals sector," Minister Pitt said.
"Lynas has a proven track record in the processing of rare earth elements and provides the only model to-date for establishing commercially viable rare earth separation capacity outside of China."
"Our current environment has shone a spotlight on concentrated global supply chains, particularly for critical minerals."
"This milestone brings us a step closer to a secure supply chain of rare earth materials, integral to defence and industrial bases for both our countries."
Minister Pitt noted that Australia is the leading producer of some of the world's most sought-after critical minerals, including rare earths, lithium, zirconium and titanium.
"Critical minerals are found in our phones, laptops and advanced technological products, including powerful magnets and batteries," he continued.
"Ensuring the robust and stable supply of the minerals that underpin these advanced technologies is critical."
He said the government was working with a number of strategic partners to support new investment in the sector and engagement on international standards setting processes.
"Our resources sector is innovative and responsible, and Australia has the ability to support new technologies and manufacturing capabilities," Mr Pitt added.
"We are poised to partner with key economies to unlock our potential, and position Australia as s secure and reliable supplier of critical minerals to the world."
Lynas CEO & Managing Director, Amanda Lacaze said the company will utilise its inhouse intellectual property and proven track record in Rare Earths separation to design and operate the facility, which will process Heavy Rare Earths material sourced from the Lynas mine in Mt Weld, Western Australia.
"We are very pleased to have signed a contract with the DoD for this Phase I work. Heavy
Rare Earths are essential for the high performance magnets used in electric motors, and
Lynas has the feedstock, intellectual property, and track record to deliver a Heavy Rare
Earths facility in a timely and low risk manner," Ms Lacaze said.
"We look forward to working with the DoD to progress this project."
Image credit: https://www.lynascorp.com/