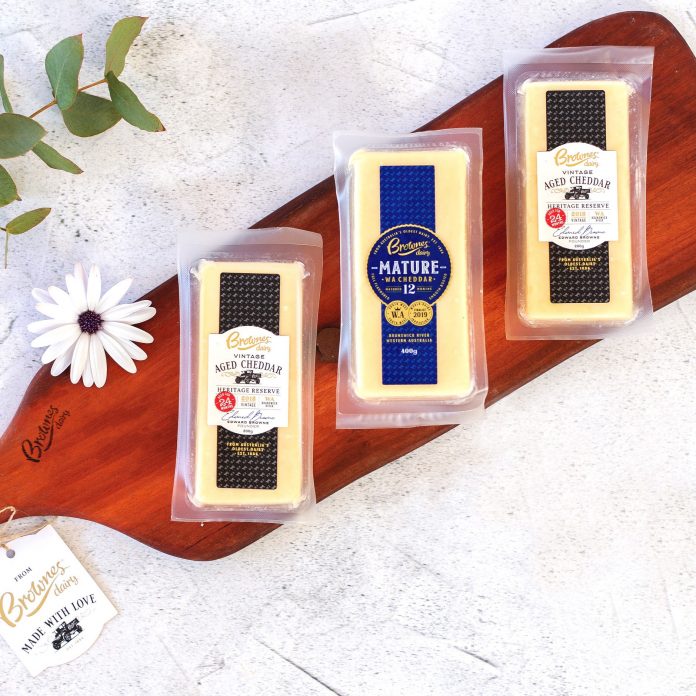 Western Australia's oldest dairy company Brownes Dairy will once again produce cheddar cheese in Brunswick after a 14-year hiatus, a move that is set to create up to ten regional jobs and provide support to the local dairy industry.
Premier Mark McGowan congratulated the company on bringing back the traditional WA-made cheddar cheese which will be stocked in supermarket shelves from August 24.
"Western Australia has some of the finest and safest fresh produce in the world and it is really exciting to have a new locally-produced cheddar cheese back in production," Mr McGowan said in a statement.
"Buying local and supporting our local primary industries and food value adding sector is so important, particularly as we continue on a path of economic recovery from a challenging few months."
"I encourage consumers to keep an eye out for the cheese in store and put it to the taste test."
Brownes Dairy, which operates from its main site in Balcatta and owns a second site in Brunswick, collects millions of litres of milk each year from over 50 dairy farms in WA's South West. The resumption of the local cheese production will benefit about 45 local dairy farmers supplying fresh milk to Brownes, while new local jobs will be created during the value adding production and distribution of the new cheese.
Regional Development Minister Alannah MacTiernan said: "WA's dairy industry is an important contributor to our economy, with production valued at $188 million. Approximately 140 dairy farmers and an estimated 800 people are employed in dairy processing and support services for dairy products into domestic and export markets."
"Bringing back the WA-made cheddar cheese is great news for our South-West dairy farmers with Brownes planning to increase its milk intake from 129 million litres to 140 million litres this year to support production."
"We commend Brownes on supporting our local dairy industry and value adding to this great product in WA using 100 per cent WA milk."
Image from Brownes Dairy Twitter