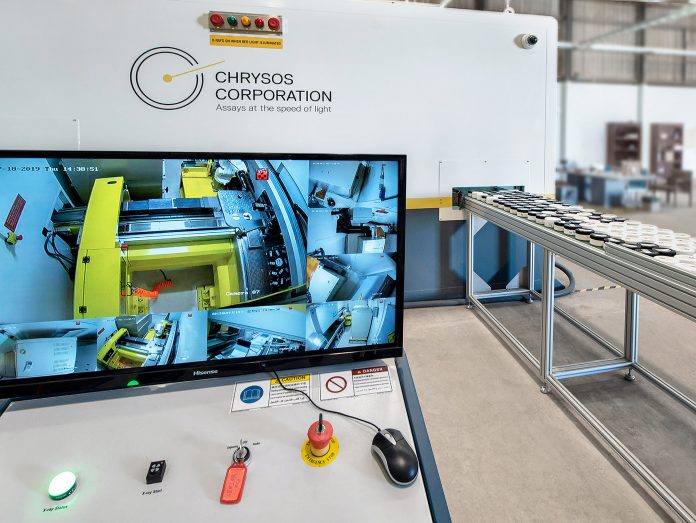 Four notable projects have been selected as finalists for the 2020 KCA Awards, which celebrate world-class research commercialisation that turns brilliant ideas into products and services to help humanity.
A special X-ray that can quickly and accurately determine how much gold is inside ore, a COVID-19 vaccine candidate, a varnish that preserves priceless artworks, and a high tech app for patients in pain are the results of tireless work done by finalists in the KCA Awards.
Commercialised by Chrysos Corporation, the CSIRO-developed PhotonAssay uses high-energy X-rays to increase gold recovery by 1-3 per cent, which is worth $2 billion a year to this industry alone. There are no hazardous substances in this process, improving environmental impact and worker safety.
An Australian varnish created through 'flow chemistry' is another CSIRO invention named among this year's KCA Awards finalists. Using their expertise in chemical synthesis, CSIRO researchers were able to first recreate and later improve upon the world's best varnish, which was developed in the UK in 1959 and went out of production in 2014. The licence to produce and export the new and improved varnish: MS3, was acquired by Melbourne company Boron Molecular.
Curtin University's high tech app for patients in pain will also compete for the top prize, as will the University of Queensland's (UQ) COVID-19 vaccine candidate, which could be available in 2021.
The PainChek app uses AI to recognise micro expressions to calculate the severity of pain experienced by dementia patients who cannot verbalise and communicate the information themselves. PainChek Ltd was listed on the ASX in 2016, and a government grant has made the app available to 100,000 people. The company has now expanded to NZ, Singapore and the UK.
The wined will be decided on the 11th of September, when the finalists will pitch their ideas to a judging panel composed of commercial leaders of innovation such as Ross McFarlane (Partner, Phillips Ormonde Fitzpatrick);  Dr. Tim Boyle (Director, Innovation and Commercialisation, ANSTO);  Natalie Chapman (MD, gemaker); Dr Peter Devine (CEO, Uniseed); Sally-Ann Williams (CEO, Cicada Innovations).
KCA Chair Dr. Erin Rayment says the projects have the potential to save millions of lives and create thousands of jobs in Australia's knowledge industries.
"Australian research is among the best in the world, but it takes skilled commercialisation professionals to translate it into valuable products to benefit society," Ms Rayment says.
"The KCA Awards recognise these dedicated people who bridge the gap between research and industry.
"Although a small proportion of the staff, technology transfer professionals are key to industry engagement and real-world impact.
"They facilitate the arduous journey from idea to reality, maximising social and economic benefits that result from billions of public dollars spent each year on research."
Image credit: https://www.csiro.au/