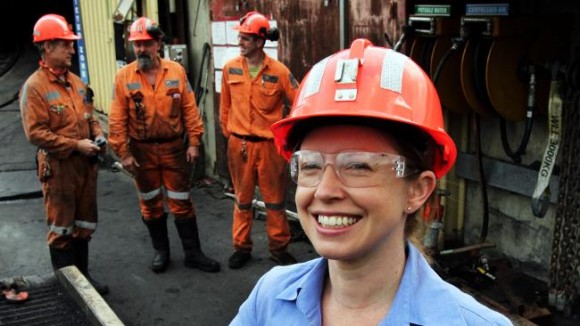 An information hub encouraging young women to get involved in the mining industry will feature at the Australian National Field Days exhibition near Orange, NSW this week.
The hub is part of an industry-wide push to increase the number of underrepresented workers in the mining industry. While female employment in mining is steadily on the rise, the industry remains a male-dominated field.
NSW Minerals Council CEO Sue-Ern Tan said mining jobs were financially rewarding and she was keen to push for a higher rate of female participation in the industry.
"Miners are the highest paid workers in NSW and starting salaries are amongst the highest of all graduate positions," she said.
"As a professional woman representing the NSW mining sector, I am personally keen to see more women taking on the challenge of what have been considered 'non-traditional' roles."
Resource companies and bodies are increasing the effort of attracting female workers participation within the resource sector, as an imperative to solve the skills shortage problem. Rio Tinto recently outlined several targets and reporting policies for developing women into senior roles within the mining corporation.
About the Event
Australian National Field Days is Australia's oldest annual agricultural exhibition where visitors will see a wide range of agricultural machinery, implements, service and ideas.
Australian National Field Days
18 October 2011 – 20 October 2011
563 Borenore Road
Borenore NSW 2800
(15km west of Orange)
Image Source: http://www.sqldataminingbook.com/wp-content/uploads/2011/02/Women-Miners1.jpg courtesy of Data Mining Book