2014 is off to a disappointing start for the Australian manufacturing industry as the sector weakened for a third month in succession in January, fuelling fears that the economy will continue to perform poorly for the rest of the year as the mining investment boom continues to fade.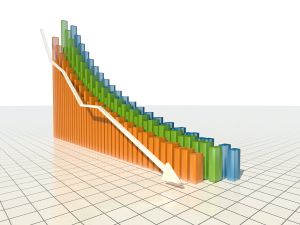 The latest Performance of Manufacturing Index from the Australian Industry Group showed that manufacturing activity contracted in January, falling to 46.7 points, a 0.9 point decrease from December. A reading below 50 indicates a contraction in activity.
"2014 looks to be another challenging year for many Australian manufacturers, although a handful of areas are showing some positive signs of growth," said AI Group Chief Executive Innes Willox.
According to the media release from AI Group, four sub-sectors recorded growth in January: Food, beverages and tobacco (54.0); wood and paper products (61.9); petroleum; coal, chemical and rubber products (52.7); and non-metallic mineral products (57.6).
"Non-metallic minerals – which includes key building materials such as glass, bricks and cement – has improved in response to the beginnings of a lift in residential construction. Some encouraging signs are also evident in food and beverages manufacturing and in petroleum and chemicals manufacturing, possibly due to the lower Australian dollar over recent months," Mr Willox said.
The AI Group Chief said that despite the lower Australian dollar and lower interest rates, other large manufacturing sectors continue to struggle.
"Muted local demand and a difficult export market means they are in no position to assume the lead in generating alternative sources of growth as the mining investment boom fades through 2014. We urgently need to invest in a more balanced and diversified growth path to smooth this transition and manufacturing will continue to play a key role in any such strategy," Mr Willox added.
Australia's economy is relying on industries like manufacturing to rebalance economic growth following the slowing down of the mining boom.
According to a report from The Australian, the Reserve Bank of Australia has cut interest rates to a record low 2.5 per cent and has pushed the currency lower to bring about a boost to the economy.
The policy making board of the RBA is expected to keep interest steady at today's meeting, its first for the year.