Diversified mining services company Ausdrill Limited has announced that it has successfully completed renegotiations with OZ Minerals to extend its current contract until the end of the Prominent Hill mine's open pit life in 2018.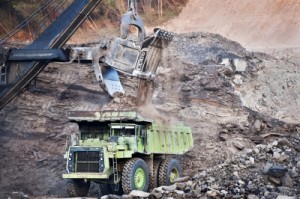 Ausdrill has provided production and grade control drilling services to OZ Minerals at the copper-gold mine in South Australia's Prominent Hill for the past six years.
According to the ASX statement issued by the firm, the senior management teams of Ausdrill and OZ Minerals have worked together to develop solutions to further enhance productivity at the mine, including a change to the roster system.
OZ Minerals' Managing Director Terry Burgess said "We are very happy with the productivity levels and effective cost control that Ausdrill is delivering to OZ Minerals at Prominent Hill."
Meanwhile, Ausdrill's Managing Director Ron Sayers is proud of the strong and lasting relationship that Ausdrill has built with its clients.
"It is therefore very gratifying to secure a life of mine contract extension with one of major long-term clients such as OZ Minerals."
Established in 1987, Ausdrill has grown to be a leader in providing mining services including contract mining, grade control, drill & blast, exploration, mineral analysis, procurement & logistics, and manufacturing. The Ausdrill Group has operations across Australia, Africa and the United Kingdom and employs over 4,500 staff worldwide.