Food processing company SPC Ardmona is vowing to set the record straight regarding its workers' allowances after Prime Minister Tony Abbott declared last week that the company's workplace conditions are "way in excess of the award" and "extraordinary".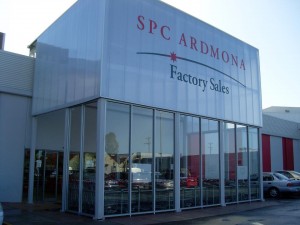 The statement issued by SPC Ardmona on Tuesday sought to clarify Mr Abbott's claims saying the total cost of allowances for all production staff for the entire 2013 represents less than 0.1% of the business' cost of goods for the year.
It also said that SPC Ardmona employees get 20 days annual leave, and not nine weeks.
"Our employees are aware of the critical and urgent need to transform our business and the majority have responded in practical and financial ways to lift productivity to help secure our long term in future in the Goulburn Valley," said SPC Ardmona Managing Director Peter Kelly.
"We have been assessing work practices for many months, and have made significant improvements in productivity."
According to SPCA, 32% of positions across the business have been made redundant since 2011. Towards the end of 2013 the company also had to outsource its maintenance and trade function, cutting 73 jobs in the process.
"We are doing our best to reduce all costs across the business, however the serious problems that have beset SPCA have not been because of labour costs and certainly not from the allowances, a fact borne out by the Productivity Commission's recent analysis," said Mr Kelly.
Read SPC Ardmona's full statement here.
On Tuesday Liberal backbencher Sharman Stone accused Tony Abbott of "lying" about the extent of SPC's enterprise bargaining agreement and blaming the company's difficulties on workers' pay and conditions.
"What they said was, 'we're not going to help because it is the amazing wages and conditions that have knocked this company for six', and that is just wrong," she told ABC radio.
"They're not speaking the reality … It's not the truth."
She said "lying was unparliamentarily language, but, "that's right, it's lying".
Dr Stone said the whole situation is a witch hunt, which is unfair and could lead to losing an industry.
Mr Abbott declined to comment on the matter, as did Treasurer Joe Hockey's office.