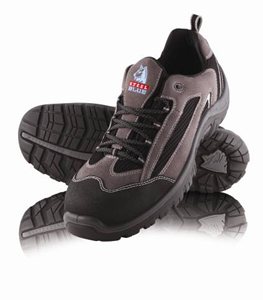 Safety footwear manufacturer Steel Blue recently launched a new boot range – Lifestyle. The boots have been developed for comfortable and durable wear, as well as flexibility.
The manufacturer prides itself in developing safety footwear that uses the best technology to give customers 100 per cent comfort and safety.
"The new range will give customers who work indoors or who are constantly on the go, the option of a lightweight and aesthetically appealing shoe that does not compromise on functionality or aesthetics," Ross Fitzgerald, general manager of Steel Blue sales said.
The new range includes Darwin, Perth, Adelaide and Melbourne. All boots are water resistant, anti-static, airport friendly and provide shock absorption.
Steel Blue has experienced strong growth since its operation began in 1995 with the launch of its first product. Its goal to manufacture and market the most comfortable safety footwear in the world is an ongoing project and is backed by our money-back 30 day Comfort Guarantee.
Visit Steel Blue website for more information: www.steelblue.com.au
Source: www.steelblue.com.au
Image source: http://bit.ly/oEG6Rb