The Australian Made Campaign has warned that Toyota's decision to exit from the manufacturing industry in Australia is another wake up call for the country, but it is getting "dangerously late", said the organisation's head.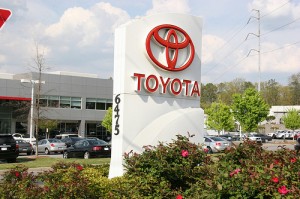 "The exodus of the Australian automotive industry will result in massive transformation and job displacement across our manufacturing and support industries," said Australian Made Chief Executive, Ian Harrison in a statement.
"The loss will impact generations to come across the entire community."
On Monday Toyota confirmed the worst fears of the manufacturing sector as it announced that it will stop producing cars in its Altona assembly plant in Victoria. The company said it is no longer viable to build cars in Australia and in less than a year all three major car manufacturers have made the decision to shut down production in the country, with Ford and Holden exiting by 2016 and 2017 respectively.
An estimated 2500 manufacturing workers will lose their jobs at Toyota's Altona plant.
According to Australian Made, the automotive industry is not the only industry under pressure, as many businesses across different sectors are also facing difficulties due to the economic conditions.
Mr Harrison took the opportunity to remind consumers that their purchasing choices have an impact and that they should think about the consequences of buying imported products rather than supporting Australian-made goods.
"When all is said and done, it comes back to the consumers – be they individuals, businesses or government – as to where and how they spend their money," Mr Harrison said.
"Every dollar spent on locally made and grown products will have a direct impact on the livelihoods of our manufacturers, food processors and growers, and on the standard of living of the wider community."