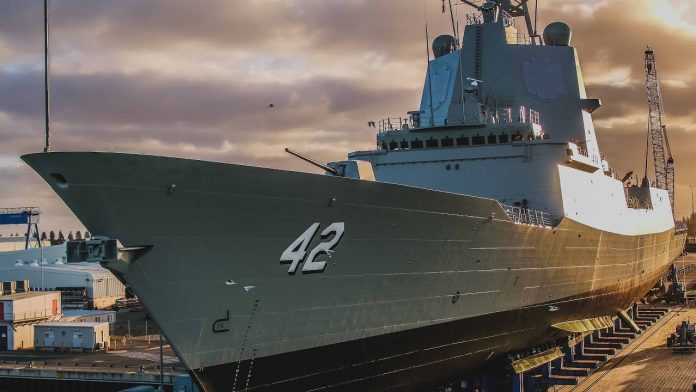 The Morrison Government's Naval Shipbuilding College and the South Australian Government announced today that it will support thousands of shipbuilding job opportunities for hopefuls in the State by 2030.
The news comes with SA Premier Steven Marshall endorsement of the Naval Shipbuilding College. Premier Marshall also endorsed the initiative's value for states and territories focused on shipbuilding and sustainment workforce.
According to Minister for Defence Industry Melissa Price, the SA Government is capitalising on key data and analysis to better deliver the continuous naval shipbuilding program.
Australia's shipbuilding sector will create about 15,000 jobs across the nation by 2030, Minister Price said.
Minister Price also revealed that Hunter class frigates and Attack class submarines will be built at Osborne Naval Shipyard in South Australia, with the workforce being sourced from the Coalition Government's Naval Shipbuilding College.
"By the end of the decade, these two construction programs will directly employ over 4,000 Australians, with many more employed in the supply chain.
"Two Arafura class Offshore Patrol Vessels are also currently under construction at Osborne.
"As a Government we are committed to ensuring we have the required workforce, with the necessary skills, at the right time, to capitalise on our $270 billion investment in Australia's defence capability.
"It is for this reason that the Coalition Government set up the Naval Shipbuilding College in 2018.
"The College is helping states, territories, Prime contractors and Australian businesses to develop workforce growth strategies and business support strategies to boost shipbuilding and naval sustainment sectors.
"Through cooperation with all levels of government, including South Australia, the College is working to establish and develop new workforce pipelines and ensure there are clear career pathways for jobseekers into the naval shipbuilding sector."