Dairy Australia's 2014 Manufacturing Scholarship program has provided four graduates with the chance to be trained by and learn from some of Australia's leading dairy manufacturers.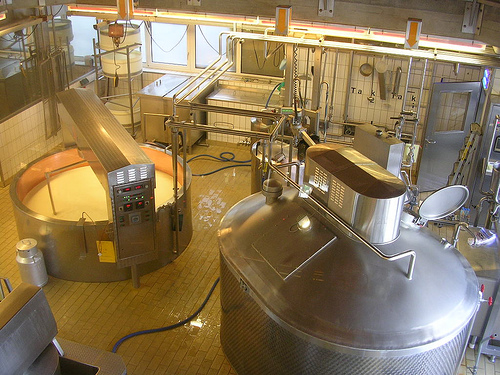 According to the media release by Dairy Australia, Ruby Smith, Mathew Boyd, Rebekah Sullivan and Brooke Smith will spend the next two months working alongside distinguished dairy industry experts to learn about the relevant aspects of dairy manufacturing.
As part of the program, each of the graduates will spend up to five days at the factories of sponsoring companies including Murray Goulburn, Parmalat, Warrnambool Cheese and Butter Factory, Fonterra, Lion Food and Drinks, Bega and Baroosa Cheese.
Furthermore, the program includes training through the National Care of Dairy Education Australia (NCDEA), where scholars will be learning about Dairy Science Foundation Studies, Practical Cheese Making, Market Milk and Milk Fat Products, and Evaporation and Spray Drying of Milk.
"The aim of the program is to attract new graduates into the industry and train them, so they can build long-term careers in the dairy industry," Dairy Australia Program Manager Dr Mani Iyer said.
According to him, this year's program attracted great interest and received a large number of applications.
"The judging panel had a challenging task to choose the winners based on their academic excellence, work experience, and passion for the dairy industry," he said.
Previous experiences showed that nearly 80% of the graduates who were presented with the opportunity to participate in the training program have found positions with dairy industry food manufacturing companies within a few months of completing the training.
The program is funded and managed by Dairy Australia and enjoys a strong support by the dairy manufacturing industry.
Dairy Australia is the national services body for the Australian dairy industry. The company acts as the collective investment arm of the industry, investing in essential research, development, extension and industry services.