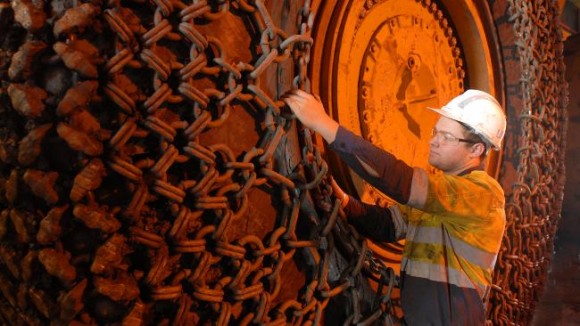 Australian miners continue to reject calls to mandate local content requirements, arguing the sector already supports domestic manufacturing at a high rate.
Gindalbie Metals,which is responsible for developing the $2.75 billion Karara iron ore project in Western Australia, used its quarterly production report last week to highlight its local spending. The miner, based in Perth, said it had so far spent $1.6 billion on the development, with $1 billion in WA and $143 million in the Mid-West region where the project was located. The Mid-West spend was shared among 267 contractors.
The company's managing director Tim Netscher said the company wanted to highlight the good work it was already doing in supporting local industries.
"We have illustrated we don't need to be forced into it. The little bit of spend we have done overseas has been for steelwork," he said. "When we have gone out to local steelwork suppliers we have found that they have been very expensive and the service ethic has been wanting."
Mr Netscher said companies should be allowed to go elsewhere if needed because Australian miners had to manage their businesses competitively on the world stage, against projects in Africa and other places.
The need to defend the support of local content follows repeated calls by Australia Steel Institute for the government to offer tax breaks to resource companies that favour local manufacturers in tenders for multi-billion dollar construction projects.
Earlier this month, Julia Gillard announced buy-Australian rules for firms seeking government grants and tariffs exemptions, after union complaints that big miners were bypassing local suppliers. The government announced it would force firms seeking tariff exemptions to provide additional evidence that Australian firms receive equal chance at securing project contracts.
Simon Bennison, chief executive of the Association of Mining and Exploration Companies said: "We are meant to be in a free market and I think companies are more than happy to look at supporting local manufacturers in fabrication but without a gun held to their head."
Mr Bennison said most miners have a minimum 60 per cent local content policy.
Grinalbie has been innovative in supporting the local community, in its approach to local farmers to haul its ore to port.
"It would've been very easy for us to go out to a big haulage contractor and say, 'here is the task, take it over from us," Mr Netscher said. "But we went out to all the local farmers and did a door-knock and explained the work we had and as they were hauling grains to the port during harvest, we thought we could negotiate with them.
We have had to fit in our ore trucking schedule with their grain trucking so they can benefit from our money and still harvest their crops."
Source: The Australian
Image courtesy of The Australian