The Victorian Coalition Government has made a commitment to invest $950,000 to long-life milk manufacturer Pactum Dairy Group to develop a new Ultra High Temperature (UHT) milk processing facility at Shepparton.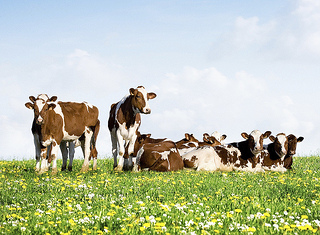 The upgrade would help create new full time jobs and enable the company to process 100 million litres of milk per year.
"This investment will generate up to $100 million worth of sales per year, with around 40 per cent being export sales to Asia, particularly to the Chinese market," Deputy Premier and Minister for Regional and Rural Development Peter Ryan said in a media release.
"The additional processing capacity will create an initial 35 new full-time jobs. As production grows the number of new full-time jobs is expected to grow to 52 within three years.
The announcement of the investment follows the major financial assistance announced by the Victorian Coalition earlier last week in which it pledged to give $22 million to help food processor SPC Ardmona sustain its operations in Goulburn Valley.
Member for Shepparton Jeanette Powell said the Coalition Government's contribution will assist Pactum Dairy Group to establish processing lines, connect natural gas and develop other enabling infrastructure at the site.
"This investment by the Coalition Government and Pactum Dairy Group is as another shot in the arm for agriculture in in the Goulburn Valley and further proof of the diversification of our local economy," she said.
The funding for Pactum Dairy Group came from the State Government's two job creation initiatives — $700,000 from the Industries for Today and Tomorrow and $250,000 from the $1 billion Regional Growth Fund.
"Industries for Today and Tomorrow is designed to attract investment and assist regionally-based businesses with high growth potential," Mr Ryan said.
"The $1 billion Regional Growth Fund supports local initiatives which create jobs and new investment in regional and rural Victoria, and has so far invested more than $380 million to support over 1,350 projects across regional and rural Victoria, leveraging $1.55 billion in total investment.