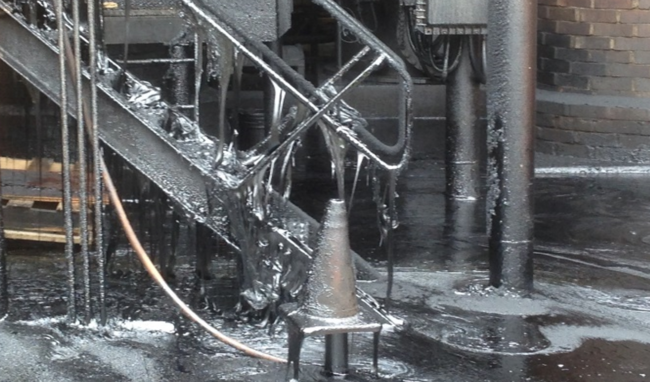 The NSW Environment Protection Authority (EPA) has convicted and fined Koppers Carbon Materials and Chemicals Pty Ltd a total of $82,500 for a spill of coal tar pitch and unlicensed fume emissions at the company's Mayfield plant in Newcastle.
Founded in 1990, Koppers is a leading manufacturer of carbon and treated wood products used in the production of aluminum, plastic, steel, rubber and more.
Justice Robson held Koppers liable for environmental harm, adding that the company could have taken measures to prevent the incidents from occurring.
Koppers was convicted of three offences relating to a coal tar pitch spill following a power outage in October 2018, the continuous release of fumes from a pitch storage system in May 2019 and several reports of workers and community members suffering from respiratory problems.
The EPA revealed that it has received odour complaints from the local community over the years.
Exposure to coal tar pitch fumes can induce headaches, nausea, irritation of the throat and eyes and coughing even with just limited contact.
In lieu of the $82,500 fine, Koppers has been ordered to pay the cost to the Port Stephens Koala and Wildlife Preservation Society Ltd to train volunteers for the Port Stephens Koala Hospital. The manufacturer was also ordered to pay the EPA's legal costs.
Commenting on the persecution, EPA Acting Director Regulatory Operations David Gathercole said: "The release of fumes such can have serious impacts on the health of people in surrounding communities, as well as on the environment."
Aside from monitoring Koppers' operations, the EPA has required the Newcastle manufacturer to make "significant improvements" through prevention notices, pollution reduction programs and licence changes following the incidents.
"We're working with the company to ensure necessary action to improve the functioning of the fume system at the plant is taken, to help reduce the potential for unlicensed air emissions," he concluded.