Ford's Oakville Assembly plant near Toronto will be the building site of the all-new Ford Edge global utility vehicle which will be exported to more than 60 countries worldwide.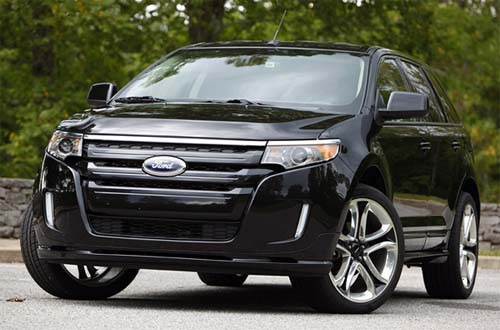 According to the media release by Ford, the Ford Edge competes in the global utility segment which grew 13% last year and is expected to grow by 30% this year. With more than 1.2 million vehicles sold worldwide, the company managed to outperform the segment and register a 35% growth in 2013 and reach the 1 million vehicle milestone of its Edge production.
"The decision to produce the all-new global Edge in Canada is proof that Canadian manufacturers can compete, and win, globally," said Dianne Craig, president and CEO, Ford Motor Company of Canada, Ltd.
"We're ready to showcase Oakville Assembly's commitment to craftsmanship and advanced manufacturing to deliver what our global customers want and value — a high-quality vehicle with class-leading design, fuel efficiency and performance."
Last year Ford announced a C$700 million investment at Oakville Assembly to expand the plant's manufacturing capability and make it one of the most competitive and advanced global manufacturing facilities in Canada.
"Oakville is vital to Ford's global manufacturing system as we prepare to launch more vehicles this year than ever before," said Joe Hinrichs, Ford president of The Americas. "The Oakville facility will offer world-leading flexibility, enabling us to react quickly and efficiently to shifts in consumer demand here in North America and around the globe."
The Edge concept, which is currently on display at the Canadian international Auto Show, offers automated driving options, including fully assisted parking aid, obstacle avoidance system and Adaptive steering. In addition, the Ford Edge concept also features fuel-saving technologies such as Active Grille Shutters, Auto Start-Stop and an innovative air curtain, which manages airflow around the front wheels to enhance aerodynamic efficiency.
Ford is planning on launching 23 vehicles in 2014-16 in North America, including the all-new global Edge.