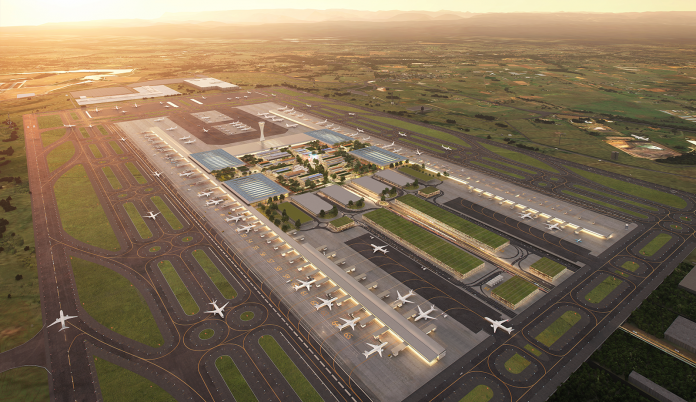 The NSW Government announced today that its upcoming 'high-tech' city to be developed at the Western Syndey International Airport will be named 'Bradfield' after a renowned engineer.
Set to become Syndey's third city after Syndey and Parramatta, the 'Bradfield' city centre will house various advanced manufacturing facilities and research hubs to drive economic growth.
NSW Premier Gladys Berejiklian said Bradfield will deliver up to 200,000 jobs across the Western Parkland City, setting the nation up for its first '22nd Century City'.
The name Bradfield was chosen by a panel on the final decision to honour John Bradifled, an Australian engineer who oversaw the construction of both the Syndey Harbour Bridge and Western Parkland City.
"The name Bradfield is synonymous with delivering game-changing infrastructure and it sets the right tone for the area we have referred to as the 'Aerotropolis Core' until now," explained Berejiklian.
"This area will be transformed into a thriving city centre, home to advanced manufacturing, research, science and education and we want Bradfield to be as iconic as the existing major city centres of Sydney and Parramatta."
Minister for Western Syndey Stuart Ayres revealed Bradfield will span over 100 hectares and will sit north of the Bringelly Suburb.
"I look forward to Bradfield being the first name that people think of when starting a new job, creating a new business, learning a new skill and investing in NSW," Minister Ayres said.