The head of Geneva-based oil trader Vitol, which bought Shell's petrol stations and Geelong refinery for an estimated $2.4 billion last week, said they bought the oil giant's assets with the intention to keep jobs in the region and grow the business.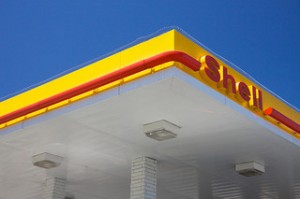 "We're buying the business to grow," Vitol chief Ian Taylor said, quoted in a report on The Australian.
"It is our full intention that all the jobs in Geelong will stay and we are interested in running the refinery and the retail and distribution business for many, many years."
Shell sold its downstream assets to the world's largest oil trader Vitol and the Abu Dhabi Investment Council, winning over the group comprising Macquarie Capital and miner-trader Glencore Xstrata.
Up to 600 jobs will be saved at the refinery, a welcome news as Geelong's manufacturing industry struggles amidst the decisions to close Ford's plant and Alcoa's Point Henry aluminum smelter.
According to the report, the Vitol deal, which is still subject to Foreign Investment Review Board approval, also covers the rights to market fuel in Australia under the Shell brand.
Mr Taylor said he agreed to acquire the 870 service stations, marketing business and refinery because he saw  options for growth in Australia's fuel market, including in the mining sector. He said Vitol has not made a commitment about the time the refinery would stay open but said there are no plans to shut it down.
Vitol will be moving to Shell's former headquarters at Hawthorn and will explore oil and gas production opportunities in Western Australia and Queensland. The company also plans to expand the retail service station business and maintain Shell's joint venture with Coles.