Caltex Australia has announced that it will acquire Scott's Fuel Divisions for approximately $95 million, including working capital and related acquisition costs.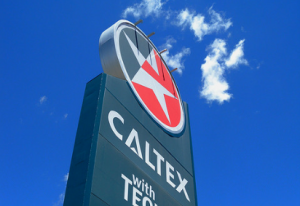 In a statement Caltex Australia Managing Director & CEO Julian Segal said the acquisition will complement their existing national network.
"Strategically the acquisition is a good fit. It is consistent with our strategic pillars of offering a comprehensive and targeted offer to customers across products, sales channels and geographies. This acquisition once again demonstrates our commitment to fuelling Australia into the future," Mr Segal said.
Under the agreement Caltex will own and manage Scott's fuel business, which includes 28 retail sites and 18 depots. The expansion also supports Caltex's recent supply chain investments including the soon to be commissioned $85 million terminal at Pelican Point, South Australia.
Scott of Group Companies Chairman Tony Johnson said he believes that this direction is the right one for the business.
"The decision was made ultimately to ensure the business continues to grow, prosper and maintain the safe and reliable supply of quality fuel that the community and region expects," Mr Johnson said.
"We know that Caltex holds the same commitment to servicing and supporting customers and the regional communities it operates within. Under Caltex's stewardship, the fuel business will continue to further develop and grow."
The acquisition is scheduled for completion in mid 2014.
Meanwhile Caltex also released its 2013 financial report in which it reported that on a historic cost basis, the company recorded an after tax profit of $530 million for the 2013 full year. This includes significant gains of approximately $26 million (after tax), dominated by profit on the previously announced sale of the Sydney bitumen business.