USG Corporation and Boral Limited has announced the completion of their equally owned strategic joint venture, USG Boral Building Products, which will be a major player in the global building products business with sales and operations across Asia, Australasia and the Middle East.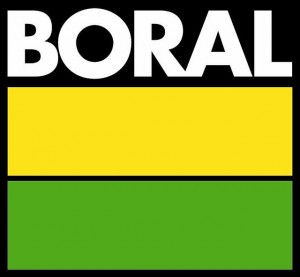 According to the press release by USG, the corporation made a cash payment of US$500 million to Boral as consideration for its 50% ownership in the joint venture, while also contributing its Asian and Middle Easter businesses, as well as granting an exclusive access in the joint venture's territory to its world-leading ceilings, cement board, fibre board, and lightweight plasterboard and joint compound building production technologies.
Boral will also have the opportunity for up to US$75 million in earn out payments over five years if the venture achieves specific performance targets.
USG has also made an additional cash payment to Boral of US$13 million based on a customary initial estimate of the net debt and working capital positions of the contributed business. Additional cash adjustments are expected once the finalizations of the accounts as of 28 February 2014 have been completed.
"The joint venture gives USG an immediate, significant presence across some of the fastest growing construction markets in the world, and positions both USG and Boral to win over the long-term in Asia, Australasia, and the Middle East. Our teams will work quickly to deploy USG's technologies to the facilities in the region and we expect that our combined efforts will enable the joint venture and its customers to achieve greater productivity and profitability," said USG's Chairman, President and CEO Jim Metcalf.
USG Boral Buildings Products owns 633 million m2 of plasterboard manufacturing capacity across 25 plasterboard lines and 12 countries. Synergy realization will ramp up over time and is expected to surpass the US$50 million mark per annum within three years of the new technologies being rolled out.
"The completion of the transaction is an important milestone in our joint venture with USG. Out teams have come together effectively and productively and have great momentum and determination to deliver on the strategic imperatives of the joint venture. We are focused on maximizing value for our customers and our shareholders," said Boral's CEO & Managing Director, Mike Kane.
Boral and USG will share management of the joint venture, with Frederic de Rougemont from Boral appointed as CEO and Paul Monzella from USG appointed as CFO. USG has appointed the Chairman, Jennifer Scanlon, Senior Vice President and President USG international.
The right to appoint the Chairman will alternate every two years.