Assistant Treasurer and Minister for Technology Gordon Rich-Phillips has announced a new agreement which will see Tesscorn India Bangalore provide complete sales and servicing in India of environmental aerosol monitoring instruments services manufactured by Victoria's Ecotech Australia.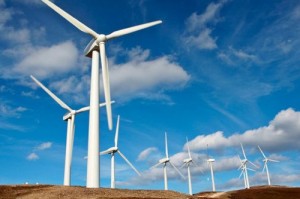 According to the media release by the Premier of Victoria, Tesscorn, a leading Indian distributor of advanced technology products and services, will supply Ecotech's world-class aerosol-monitoring equipment to Indian research bodies as part of the agreement.
Mr Rich-Phillips made the announcement at an information and communication technology (ICT), health and aged care networking event in Bangalore, capital of the India State of Karnataka, during the Victorian Coalition Government's latest Super Trade Mission to India.
"Tesscorn has already sold Ecotech's Polar Nephelometers, used to study climate change, to the Bose Institute in Kolkatta and the Indian Institute of Space Science and Technology, Trivandrum, and will now offer a wide range of Ecotech research products in India," Mr Rich-Phillips said.
"This is an exciting new opportunity to boost high value-added Victorian exports to India that will also contribute to improving the Subcontinent's quality of life."
More than 100 Victoria-based organizations are taking part in the latest Super Trade Mission to India, representing the state's strengths in education, information technology, tourism, sustainable urban design, clean technology and water management.
"Victoria has a particularly strong relationship with Karnataka. The first Victorian Government Business Office in India opened here in Bangalore in 2005 and the Victorian Commissioner to India, Wayne Lewis, is based in Bangalore," Mr Rich-Phillips said.
To date, more than 600 Victorian organisations have taken part in ten Victorian Government trade missions to India since December 2010 that have helped create more than $630 million in new partnerships with Indian businesses.
The missions are part of a dedicated Trade Engagement Program for India – a cornerstone of the Victorian Government's Victoria and India: From Engagement to Partnership strategy.