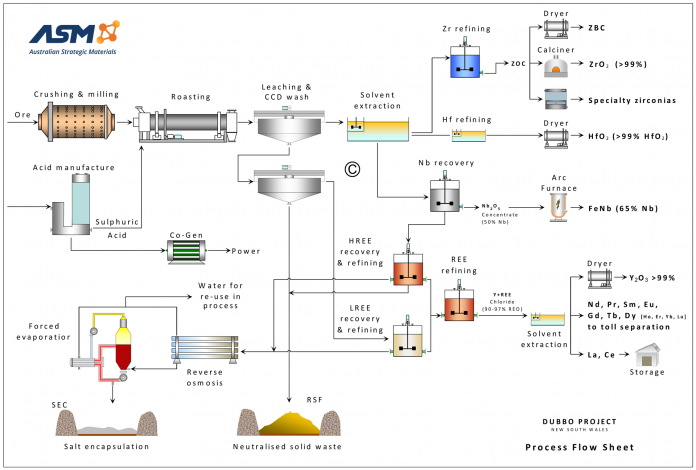 A consortium of Korean investors including Cerritos Holdings, Kamur Partners and ACE Equity Partners recently signed a framework agreement to invest US$250 million (approx. A$341 million) for a 20% equity interest in Australian Strategic Materials (ASM).
ASM is an emerging integrated producer of critical metals for advanced and clean technologies currently developing the Dubbo Project – a large in-ground polymetallic resource of rare earths, zirconium, niobium, hafnium, tantalum and yttrium.
Minerals sourced at the Dubbo Project will feed into the metals plant ASM is building in Ochang, Korea. The plant will produce neodymium-iron-boron alloy.
Jerry Kwak, CEO, Kamur Partners, said the consortium would also form a separate fund to set up MagnetCo Fund, a magnet manufacturing business that will buy up to 2,800 tpa of the alloy under a 10-year offtake agreement.
"We are very proud to be associated with this strategically important project that will give rise to significant upstream and downstream benefits for both Korea and Australia," Mr Kwak said.
"It will usher in new opportunities for downstream permanent magnet product manufacturing."
Image credit: https://asm-au.com/projects/dubbo-project/process/