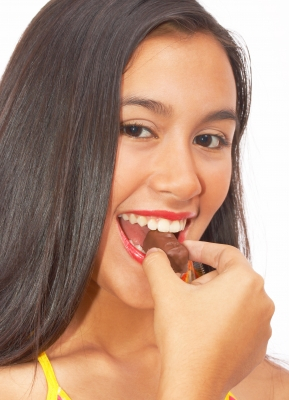 AMWU members who helped Adelaide chocolate manufacturer Haigh's achieve a record turnover of $40 million in the last four years are calling for a fairer share of the company's profits.
The members will soon vote on a pay offer of 12% over two and half years as part of a new union collective agreement for production and distribution workers at two Haigh's chocolate factories.
Delegate, Claire Strudwick, said the offer represented a significant improvement on the management's original offer of 7% (over the same period).
"It's been a good debate. Management has eventually come around to listen to what we've had to say.
"We are a unique company with a unique product, but unfortunately we haven't been paid uniquely."
The unprecedented financial turnover at Haigh's, which makes premium chocolate products sold across Australia, has coincided with a massive growth in production (the company made 650 tonnes of chocolate last year – up from 350 tonnes five years ago).
AMWU organiser, Mark Plunkett, said despite the growth in production, workers at Haigh's were paid a significantly lower hourly rate than those at rival chocolate makers Cadbury and Darryl Lea.
"The amount of money management is spending on new technology, equipment and on a new retail store is extraordinary. They're clearly not afraid to spend their dollars.
"Yet they've been reluctant to spend more money on the people who are actually making their products."
He said the union was committed to lifting wages and conditions at Haigh's.
"Negotiations have come a long way. There is certainly room to improve things  even further and with our strong delegates and growing membership we will get a better outcome for everyone."
Ms Strudwick said as well as winning the pay rise, the members were pleased to have blocked major changes to rosters for current permanent employees.

"The pay rise was really important. So were changes to break times, management wanted to bring in a new roster but the staff didn't like the idea of that. That has been dropped (by management) for current permanent employees."
Under the proposal, the delegates' consultative committee will monitor a trial roster system for new employees, to ensure it is run fairly.
"Now is the time for us to turn around, dig our heels in and show them we're worth it. If we can do that, come the next agreement, it'll be that much easier to ask for much more," Ms Strudwick said.
Published on Oct 27, 2011 http://www.amwu.org.au 
Image: Stuart Miles/freedigitalphotos.net