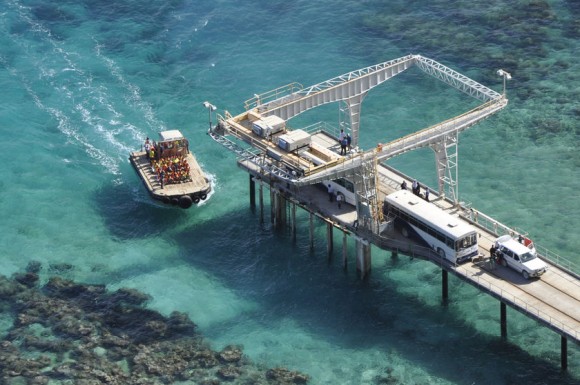 Update (4 Novemeber 2011 11:47am): Industrial unrest is escalating on the island, where miners are now on indefinite strike over pay dispute. Phosphate Resources chief operating officer said the mine that has sustained Christmas Island economy for over 100 years will close permanently if the bitter dispute is not resolved.
Miners from Christmas Island's phosphate mine have joined workers from the detention centre in a week long strike.
According to The West Australia, workers at Phosphate Resources are pushing for better pay and conditions. The Christmas Island Workers Union, which represents both miners and workers at the detention centre, have rejected a 12.05% pay rise over four years.
They demand an increase of $5 per hour across all industries, which is essentially an average 20% wage rise, as well as an increase in the district allowance to $9879 annually.
Union spokesperson Gordon Thompson said "the situation on Chrismas Island is the cost of living has gone through the roof in the last two years."
Phosphate Resources have reportedly made another offer to its miners.
COO Kevin Edwards stated that they have until later this month to respond, adding the strikes have forced the mine to stop operations.
"We can't produce and we can't ship if we're not producing, so the risk is we will lose our customer base," Edwards told the ABC.
Source: Mining Australia
Image courtesy of ABC